WELCOME TO ST. HELEN'S
LOVE - LEARN - SERVE
At St. Helen's Church of England School...

We teach children to love first;
We show children how to forgive and how to reconcile.
We aim to inspire children to learn with joy, curiosity and enthusiasm;
And to strive for excellence in all they do.
We hope for children to develop the aspiration to serve and make a positive difference in the world.
To have the compassion to care and the courage to act.
Our Vision's Christian Foundation
As a Church of England school our vision and values are rooted in theology and the teaching and example of Jesus Christ, and may be best understood through the following Bible verses.
At St. Helen's love comes first. It is the foundation of who we are and all we do.
1 Corinthians 13:4-7 'Love is patient, love is kind. It does not envy, it does not boast, it is not proud. It does not dishonour others, it is not self-seeking, it is not easily angered, it keeps no record of wrongs. Love does not delight in evil but rejoices with the truth. It always protects, always trusts, always hopes, always perseveres.'
We teach children how to show love in their words and in their deeds.
Mark 12:31 'Love your neighbour as yourself.'
We teach children to forgive and to reconcile.
Ephesians 4:32 'Be kind and compassionate to one another, forgiving each other, just as in Christ, God forgave you.'
We aim to make learning as inspiring and irresistible as we can so that all children find joy in their learning and strive to excel in all they do.
Proverbs 18:15 'Wise people are always learning, always listening for fresh insights.'
We aim for children to develop character virtues such as wisdom, courage and compassion so they become socially aware and responsible people who aspire to serve, using their learning as courageous advocates to make a positive difference in the world.
1 Peter 4:10 'Each of you should use whatever gifts you have received to serve others, as faithful stewards of God's grace in its various forms.'
We hope that in 'living out' our vision through our curriculum, both taught and un-taught, St. Helen's children will develop the wisdom, knowledge and skills to flourish as individuals who are equipped to 'live life in all its fullness' (John 10:10).
Headteacher: Mrs. Claire Lewis, BSc (Hons) / PGCE / QTS
Our School
Statutory School Information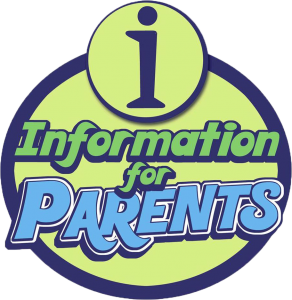 Safeguarding
SWGfL Whisper is a reporting service offered by South West Grid for Learning as part of its BOOST suite of online safety services for schools. The service, hosted by the Grid, consists of a website button / link that launches an online dialogue-box to capture information or details for anyone who needs to report issues to the school. That information is then sent to an email address nominated by the school. It also comprises an alternative SMS service that uses a school specific number to send information. Both services can be regarded as anonymous if the user chooses to withhold their personal information
Headteacher:
 Mrs. Claire Lewis, BSc (Hons) / PGCE / QTS
Chairs of the Local Schools Committee:
Mr Edward Johns & Robyn Fisher
To contact the Local Schools Committee please email: