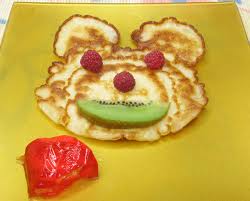 St Helen's operates a daily breakfast club on a three tier system:
07:45 start to include a cold breakfast with a cost of £4.00 per child per day;
07:45 start without breakfast at a cost of £3.50 per child per day;
8.15 start with no breakfast at a cost of £2.50 per child per day.
Places need to be booked on a half-termly basis and paid for in advance.  Places will be allocated on a 'first come, first served' basis.
If there are places available during the term and you require a one off or to start your child at the club please contact the school office to confirm availability, again payment in advance is required and availability is subject to spaces at the club.
If you wish to book places please visit our online payments software to secure bookings and make payment.
Thank you.
We also ask that you read our Extended Services Policy:
Download "Extended Schools Policy" Extended-Schools-Policy-05.02.2018.pdf – Downloaded 77 times – 611 KB