A St Helen's reader ...
has excellent phonic knowledge and skills. They read with fluency and accuracy, showing knowledge of an extensive vocabulary. They read for both study and pleasure and have excellent comprehension of a rich and varied range of texts. Through our curriculum, we aim to nurture the following essential characteristics of readers:
   ~  excellent phonic knowledge and skills.
  ~  fluency and accuracy in reading across a wide range of contexts throughout the curriculum.
  ~  knowledge of an extensive and rich vocabulary.
  ~  an excellent comprehension of texts.
  ~  the motivation to read for both study and for pleasure.
  ~  extensive knowledge through having read a rich and varied range of texts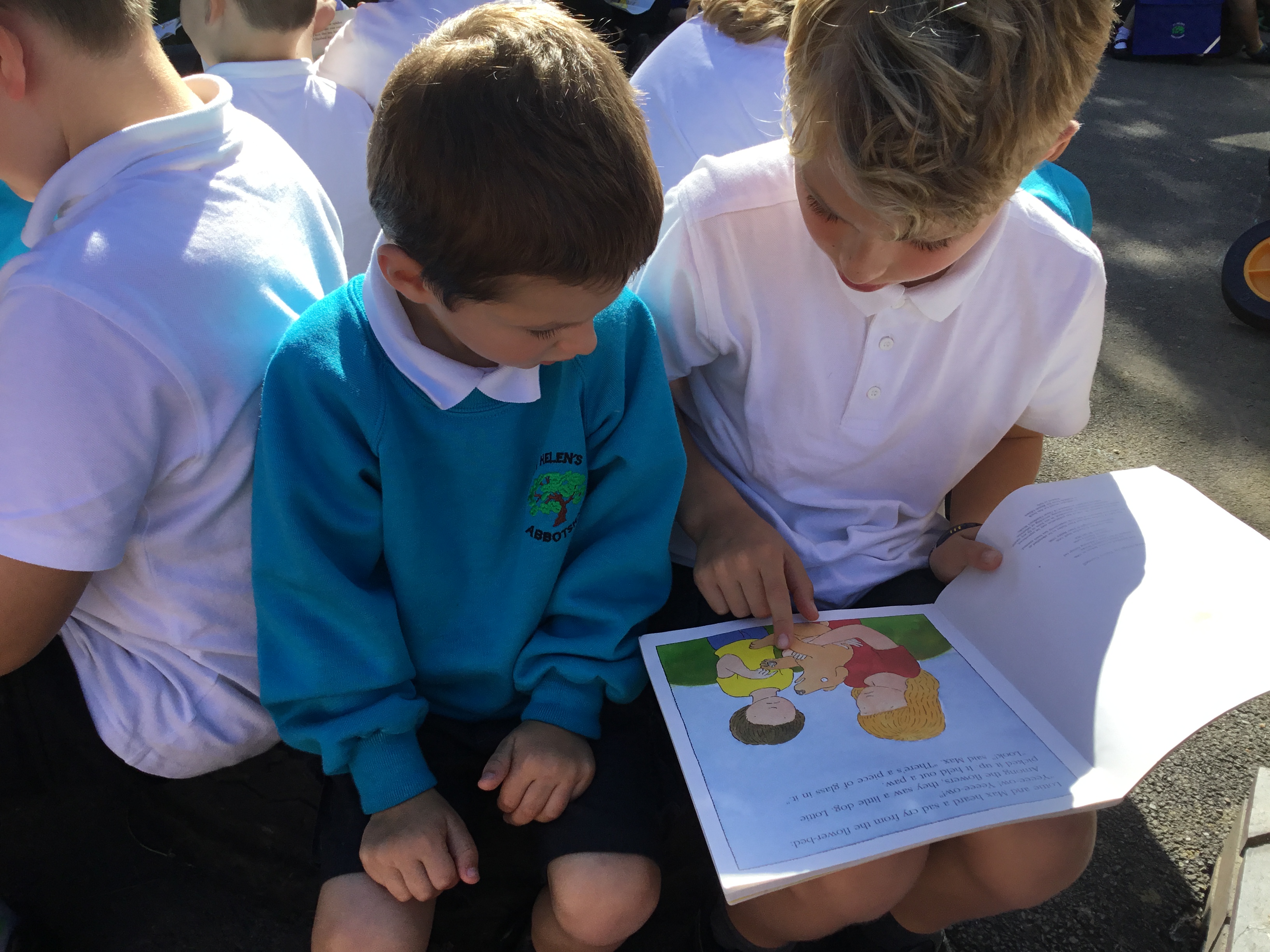 Good reading skills allow children to access all areas of the curriculum. In order to read across the curriculum with fluency, accuracy, understanding and enjoyment pupils need to use a range of strategies: drawing on knowledge of context and grammatical knowledge; applying phonic knowledge and skills; applying alphabet knowledge and developing word recognition.
These skills are taught and applied in various ways at St Helen's.
1:1 Reading conference
Each week children are listened to individually by the class teacher to discuss texts, vocabulary and develop fluency and intonation. 
Class books
Different books and text types are shared as a whole class or group with opportunities for children to discuss, join in with and comment on what is being read.
Shared Reading
This is an opportunity to develop and practise reading skills whilst engaging with a variety of texts. Working together as a class, teachers support individuals growing skills using a balance of questioning and guidance through VIPERS to encourage fluency and comprehension of texts.
Independent Reading
Our children take books of an appropriate level home daily to practice their reading skills with an adult outside of school. KS1 will also take home a phonically decodable book to reinforce weekly phonic learning.  As the children progress they will select their own books from the school AR library or from home.
There are also opportunities in school for children to select books to read independently either from the school library or from Class book areas.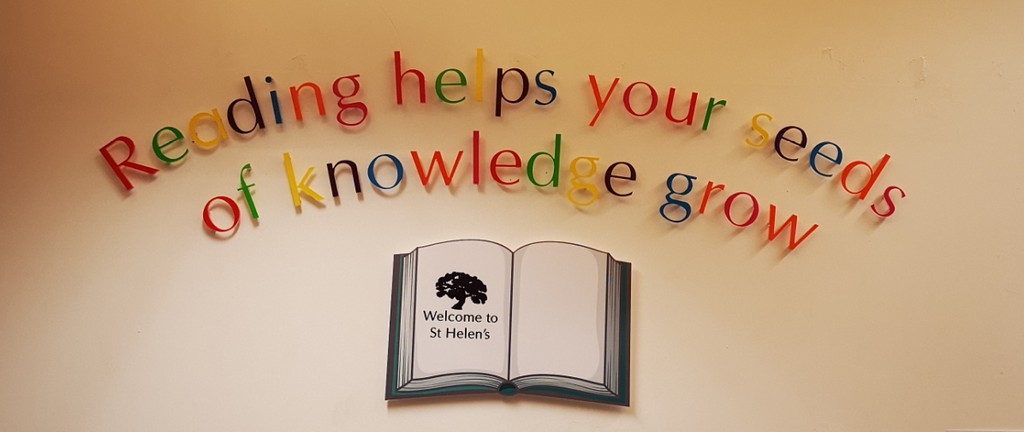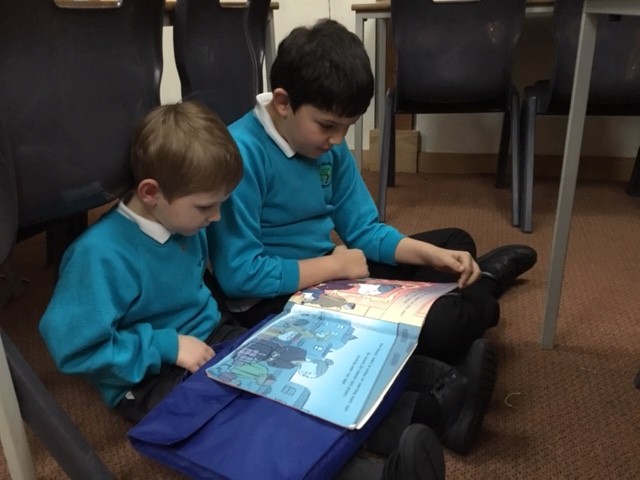 How are the children at St Helen's further supported to become readers?
AR Quizzes
100% Book raffles each half term
Inviting reading corners
Teachers who love books
Visits by the local library bus
Reading buddies
Children trained as librarians
Reading volunteers
Reading recovery
Opportunities to read across the curriculum to make progress in a range of subjects