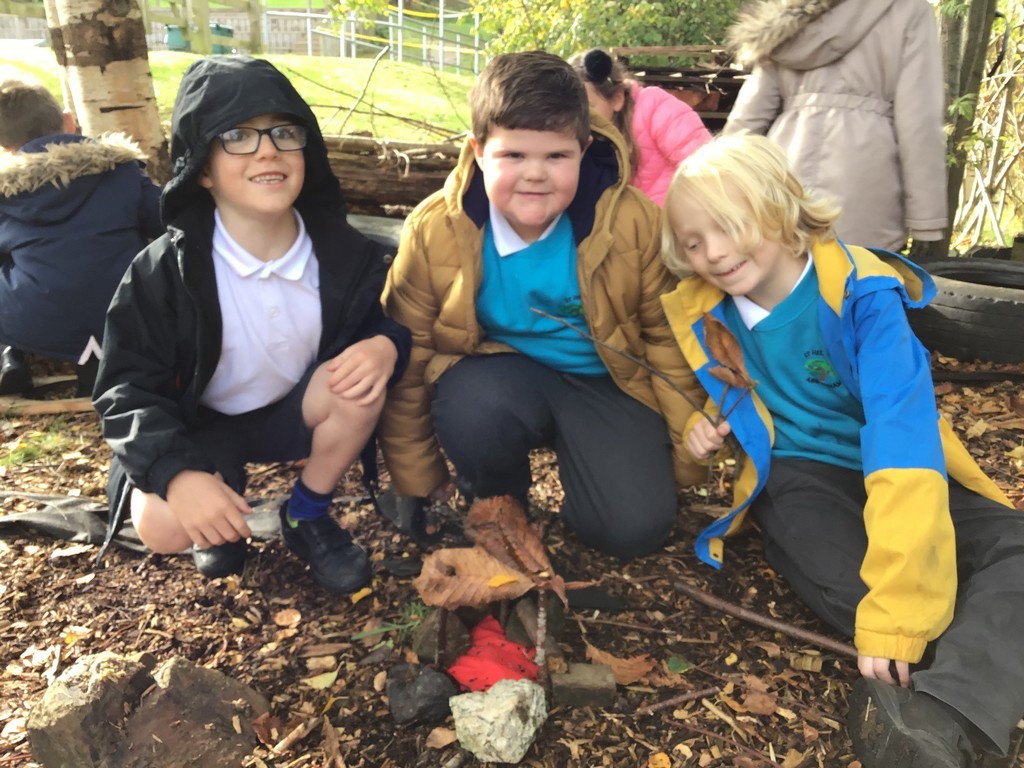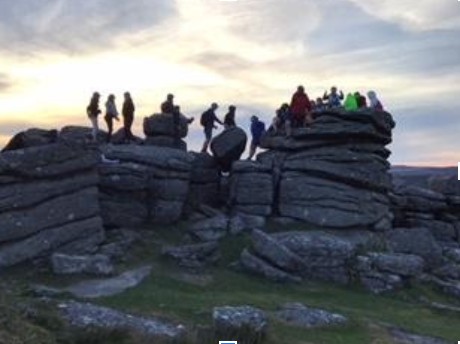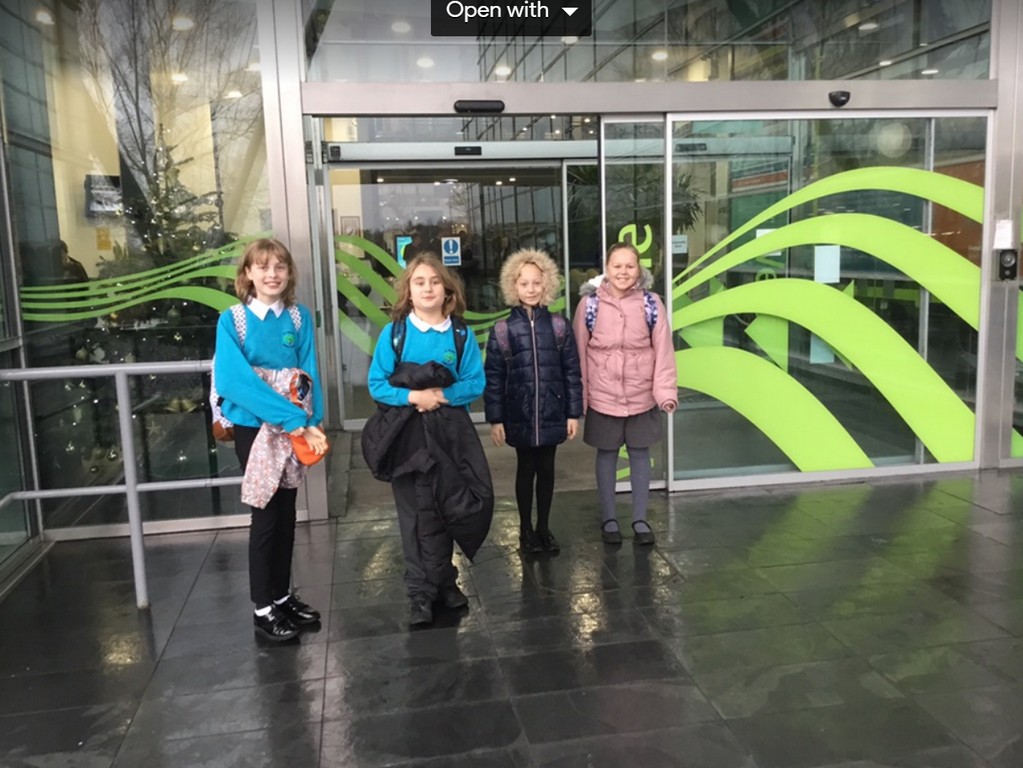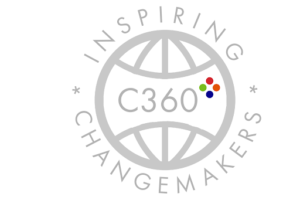 The curriculum is everything that children experience in and around school both planned and incidental - the taught, caught and sought. At St. Helen's our Curriculum 360 is driven by our Christian vision LOVE - LEARN - SERVE which focuses on ensuring that children learn to love, love to learn and aspire to serve. Our vision, values and curriculum are inextricably linked to and inspired by the Church of England Vision for Education and underpinned by Hebrews 10:24 'Let us consider how we may spur one another on toward love and good deeds.'
Our curriculum empowers children by developing virtues of good character such as wisdom, courage and compassion so they become socially aware and responsible global citizens who aspire to serve as courageous advocates and inspiring changemakers, using their learning to make a positive difference in the world as exemplified in 1 Peter 4:10 'Each of you should use whatever gifts you have received to serve others, as faithful stewards of God's grace in its various forms.'
C360 is taught through cross-curricular projects and each term there is a different theme for learning: Social Justice - Caring for the People of Our World - offers fabulous opportunities for historical investigation, RE and PSHE and is the learning theme in the Autumn term.
Spirituality - Mind, Body & Soul - is a perfect vehicle for science, PE and the Arts and is the focus of the Spring term.
Stewardship - Caring for Our World - lends itself to geography and science and is the focus of learning in the Summer term.
All of our themes address the 'BIG questions' of life, and encourage children to develop an awareness of global issues and a sense of agency. Children are encouraged to use their learning to provide service to others and become the inspiring changemakers of tomorrow.
The four cornerstones of our curriculum are aligned with, and underpinned by the theology within the Church of England Vision for Education ensuring that children are educated for: Wisdom, Knowledge & Skills; Hope & Aspiration; Community & Living Well Together and Dignity & Respect.
Academic

 - Our curriculum will make sure our children develop the

wisdom, knowledge and skills

to become independent lifelong learners. They will develop their understanding of history and heritage, articulate how diverse the world is and have a respect for all cultures and beliefs. They will study significant individuals and events that have shaped our world in order to promote their aspirations and they will understand how to keep their bodies, minds and finances healthy.  

Innovation

- Our curriculum will develop children's sense of

hope and aspiration

for an imagined future. Children will learn about local, national and global issues, gaining an understanding of the world and how to function comfortably within it. Opportunities for children to develop skills associated with entrepreneurship, innovation and environmentalism will be seamlessly integrated within the curriculum.

Community -

Our curriculum will develop children's awareness of the importance of

community & living well together

and their sense of belonging and interconnectedness with the local, national and global community and a developing international mindedness. Children will learn to contribute positively to society through embedded learning about core values and character virtues.

Character  -  We aim to develop well-rounded students with core character virtues who respond to challenges with optimism and an open mind, are confident in their own identities and understand how they learn. They make ethical decisions, treat others with dignity and respect, join with others in celebrating our common humanity and are prepared to apply what they learn in the real world.
A spiritual journey
'We touch spirituality when we encounter an experience on life's journey that causes us to reflect on the deeper things of life, its meaning, and our purpose within it, and as a consequence our lives are transformed.' Jon Westwood
Each project will contain opportunities for spiritual development following the 'Candle, Window, Mirror, Door' approach. 
We understand that children's spiritual learning journey moves between thinking about:
Self - being a unique person and understanding self-perception;
Others - how empathy, concern, compassion and other values and principles affect relationships;
World and Beauty - perceiving and relating to the physical and creative world through responses to nature and art;
Beyond – relating to the transcendental and understanding experiences and meaning outside the 'everyday'.
Pupils' spiritual development may be shown by their: 
Beliefs, religious or otherwise, which inform their perspective on life and their interest in, and respect for, different people's feelings and values;

Sense of enjoyment and fascination in learning about themselves, others and the world around them, including the intangible;

Use of imagination and creativity in their learning;

Willingness to reflect on their experiences;

Transformation of thought and action.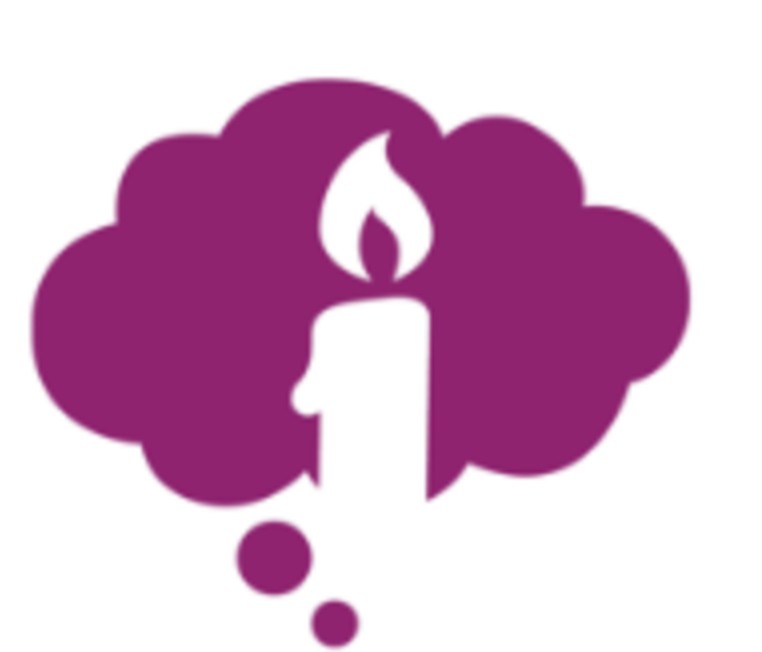 At St. Helen's Church of England School we support children's spiritual development using the 'candle, window, mirror, door' approach as described below:
Candle 
The starting point - Reflection and elicitation: Thinking about current beliefs and practises.
   ~   What do I know? 
   ~   What do I believe?
   ~   How do I act on my beliefs? 
   ~   What is going on in the world? 
   ~   What do I feel about that? 
   ~   Does it affect me? How? Why?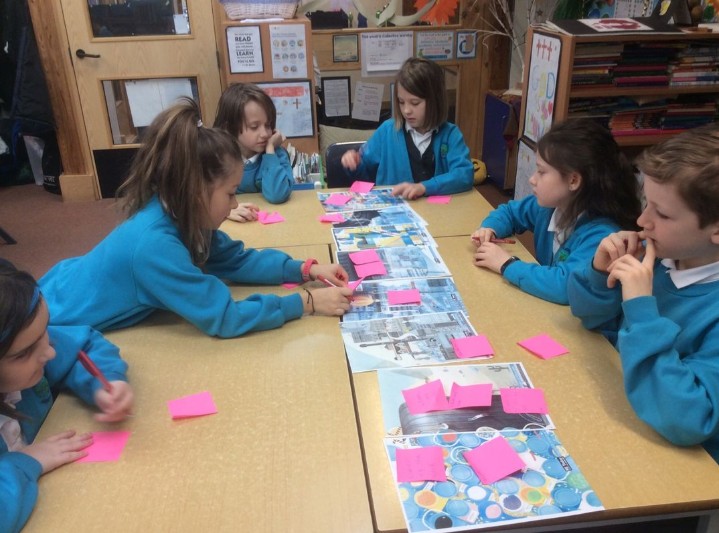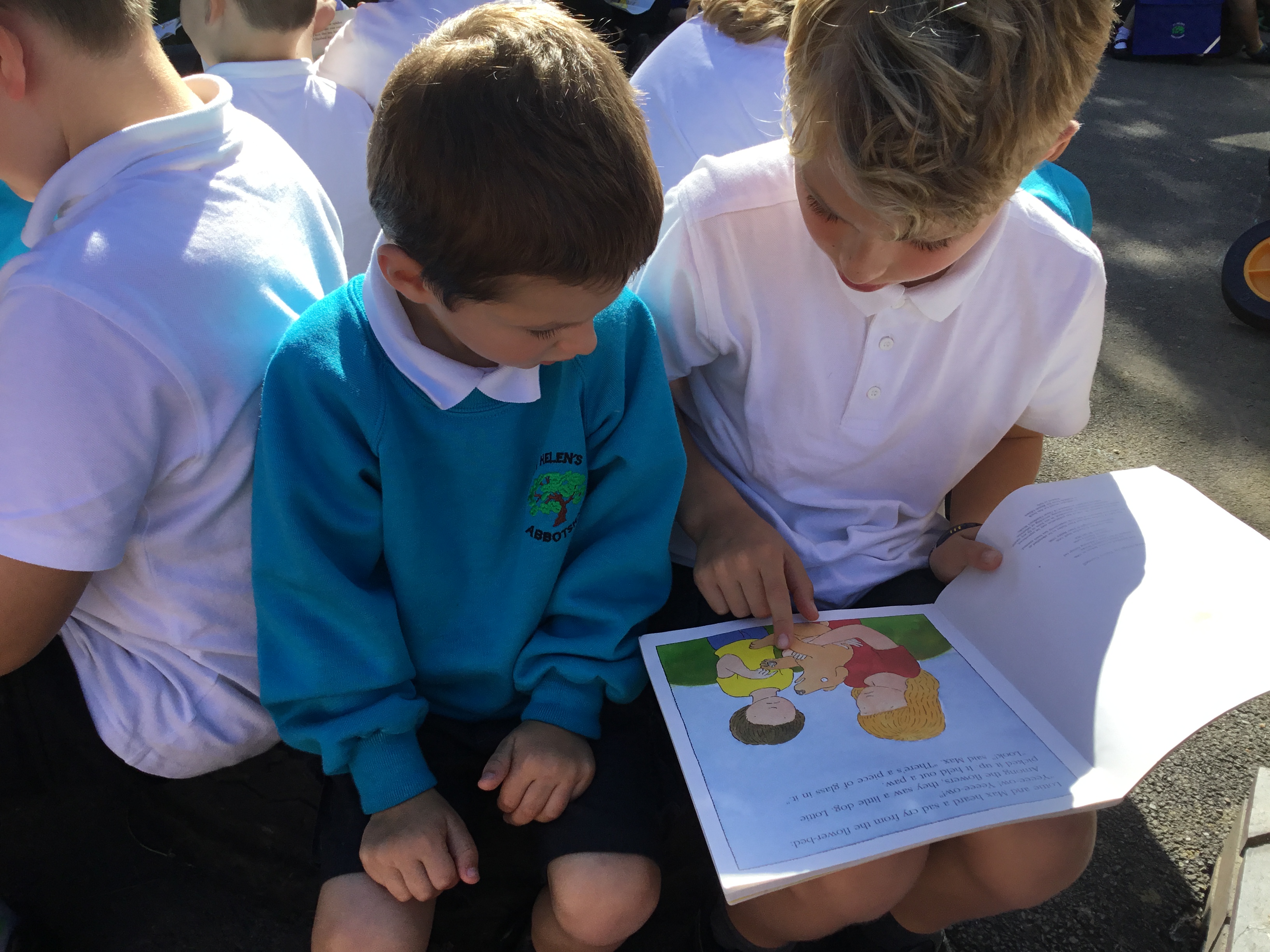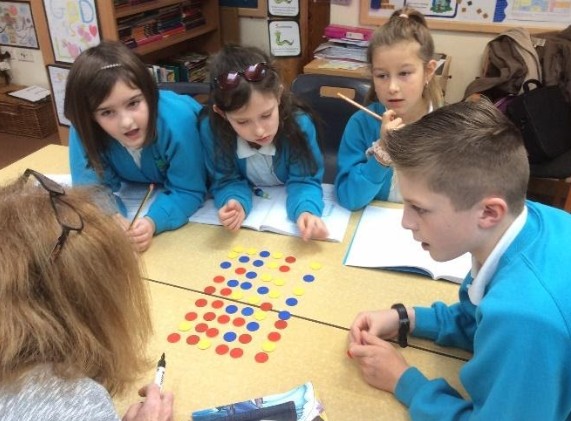 Window 
Learning about - Encounter: The 'learning about life in all its fullness'. 
Opportunities to look out at the world to learn, to gaze, to wonder and become aware of the world in new ways; to wonder about life's 'WOWs' (things that are amazing) and 'OWs' (things that are worrying or upsetting). 
   ~   What are the issues?
   ~   Which issues matter most? Why? (Theology) 
   ~   What matters to others?
   ~   What do others do? Why? (Other Religions and World Views)
   ~   What is the world like? 
   ~   What was it like in the past? 
   ~   How has it changed? Why? 
   ~   What can we learn from that? 
   ~   Is it the same everywhere? 
   ~   How is it changing?
   ~   What is the same? Different? 
   ~   What are the causes? The effects? 
   ~   What is the future?
   ~   Who is doing something? Why? 
   ~   What is their motivation?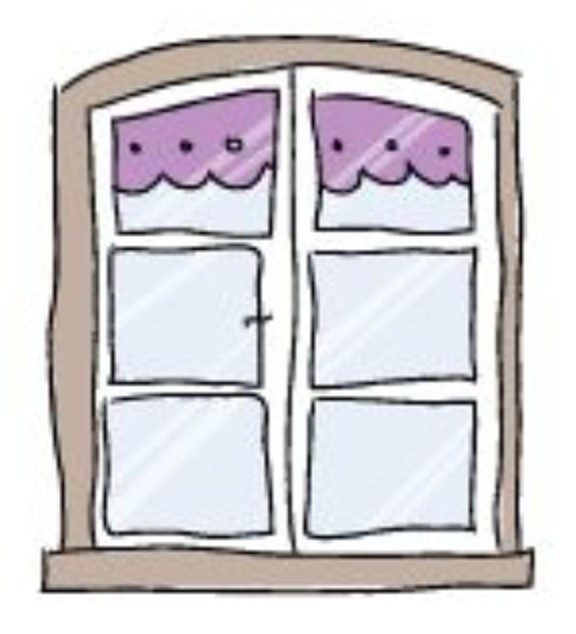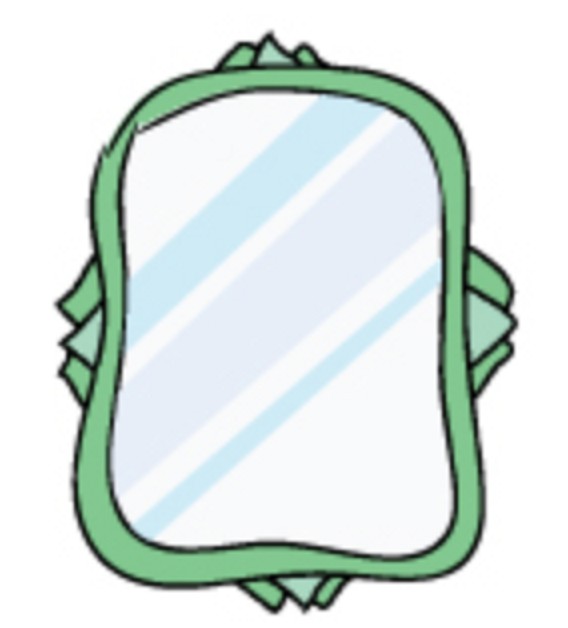 Mirror 
Learning from - Reflections: The 'learning from life' by exploring their own insights and perspectives, and those of others. 
Opportunities for children to look inward and reflect on their experiences, to consider some of the BIG questions of life and consider some possible answers. To explore their own insights and those of others.
   ~   What do I believe? 
   ~   How do I act on my beliefs? 
   ~   Can I do anything? 
   ~   How have my beliefs changed?
   ~   What do other people feel about this? What do they do? 
   ~   What have we learned? 
   ~   How has it changed us?
   ~   How have our fundamental beliefs, views, understanding etc. changed as a result of what we have learned?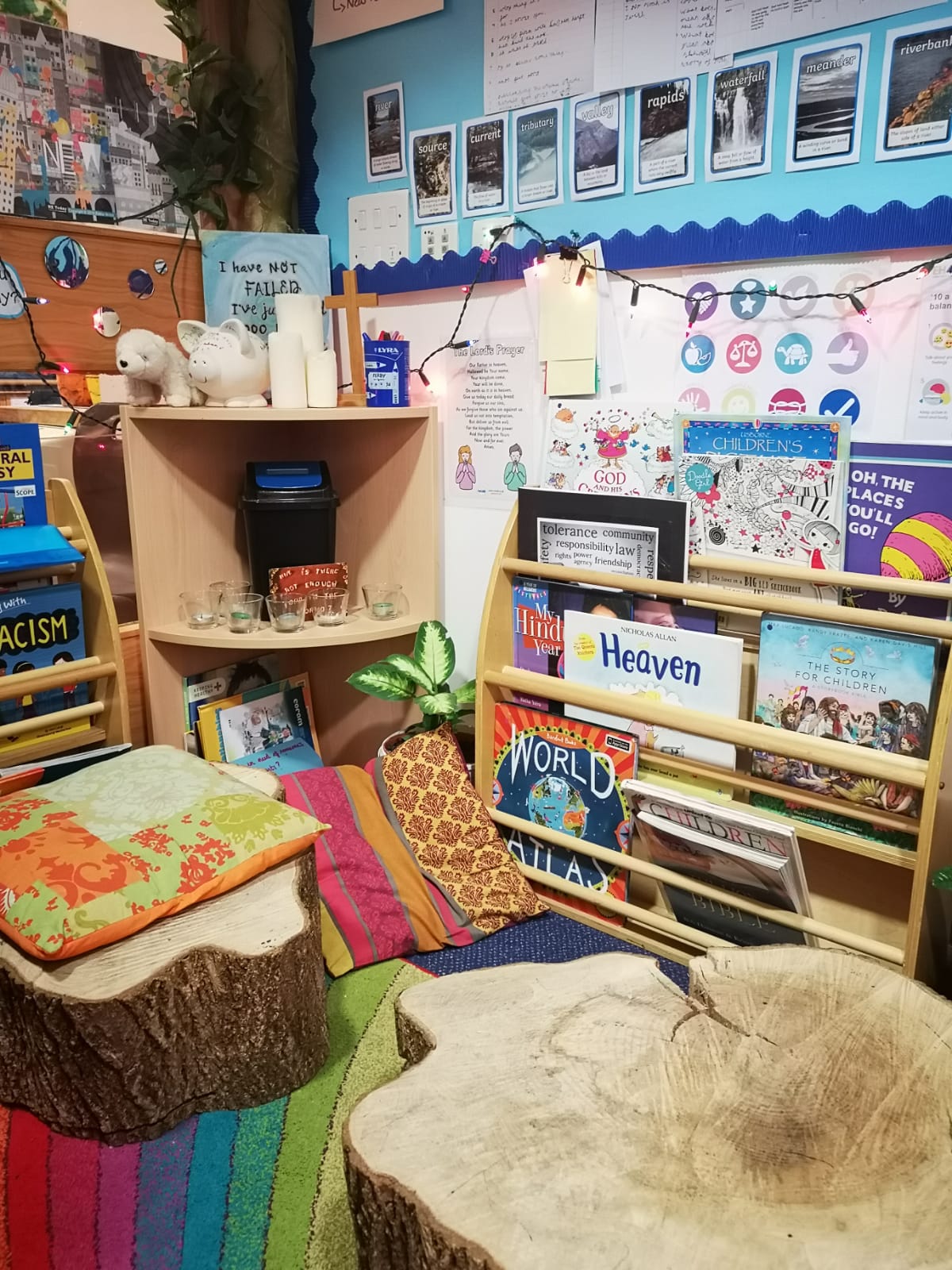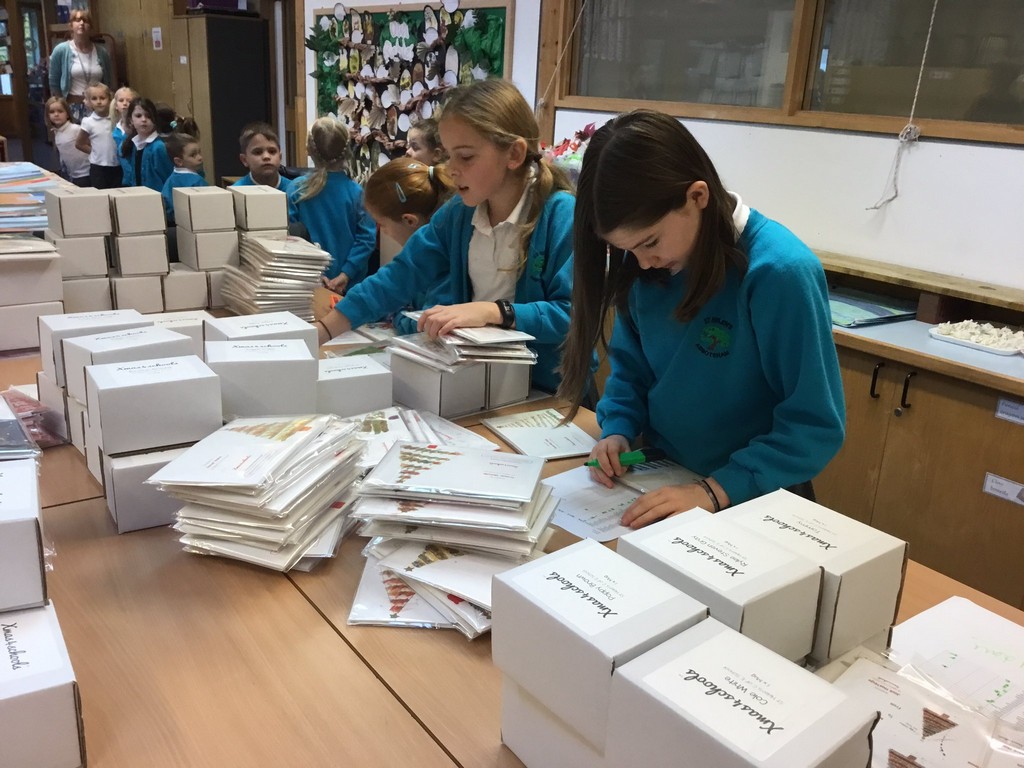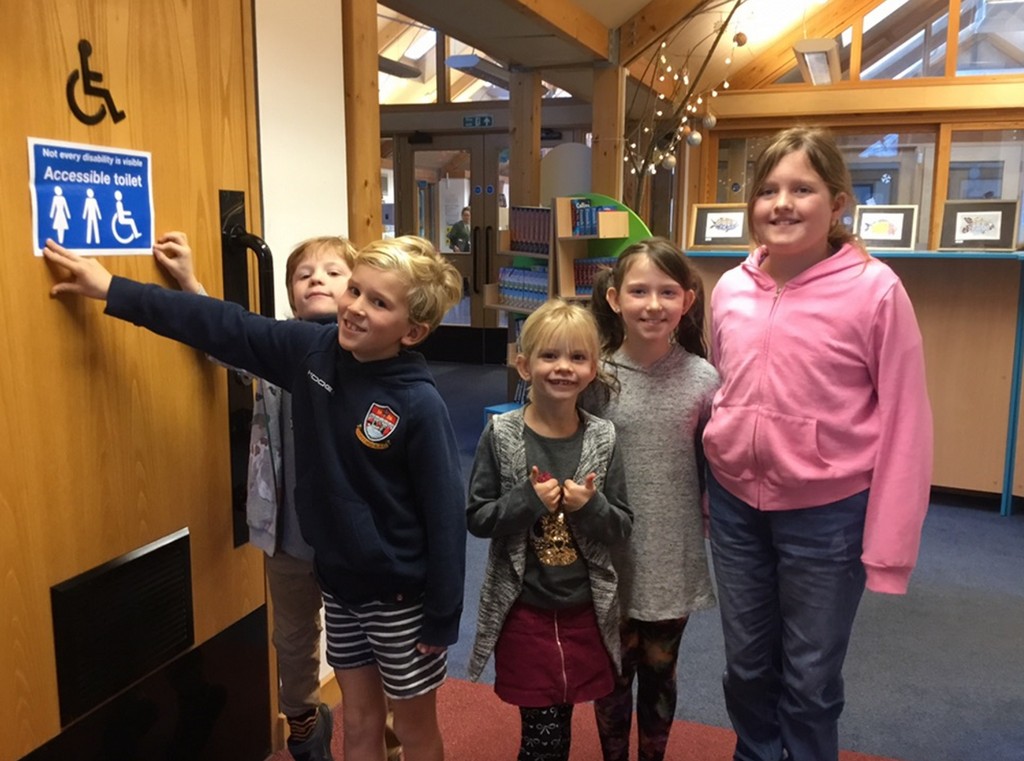 Door 
Transformation - Putting thoughts and ideas into action: The ' learning to live by putting into action what you believe'. (Courageous advocacy/Social action/Service).
Opportunities for children to respond, to DO something, to go through the 'door' of a creative expression of their own thoughts and convictions. The aim is to develop and nurture children who have the confidence to truly believe that they can make a difference in the world. To foster in them a spirit of agency and engagement with the world.
   ~   What impact will this learning have on my actions?
   ~   What can I DO now?
   ~   How will I do it? 
   ~   What difference will it make? 
   ~   How can we maximise the impact?